Approx. 90 mins. per group
€38 p.p. incl. entrance to the museum
CAN YOU BECOME A MEMBER OF THE ROYAL COURT?
You are invited to an extravagant ball at Albertina Imperial Palace, home to the absolute elite of Vienna. This is your chance, If you can marry a lady from the Habsburg family, your future will be secured, but first you must prove that you are worthy of the Royal Court. The guests here are snobbish, eccentric, and very powerful – they may kiss you on the cheek or stab you in the back.
In these rooms, wars are planned and marriages decided. Will you impress, and triumph in the ballroom? Or will you stumble and fall – and never be a part of high society?
Welcome to the party!
The Mystery Hunt is an 100% analog product that consists of beautiful old envelopes filled with tasks that challenges your intellect, while strengthening cooperation and personal relations. The experience is suited for teambuilding, a group of friends and children over the age of 15. The Treasure Hunt can be played by groups of 4 to 100 persons.
The Mystery Hunt® The Ball at Albertina is presented in cooperation with the Albertina.
THE MYSTERY HUNT® THE BALL AT ALBERTINA CAN BE PLAYED IN:

PRACTICAL INFORMATION
You can be 4 to 8 people in one group. If you are more than 8 people you will be divided into groups.
The Mystery Hunt at Albertina is delivered in a Mystery Box™ when you show up at Albertina.
You complete the Mystery Hunt on your own.
The Mystery Hunt cannot be booked for bachelor/bachelorette parties.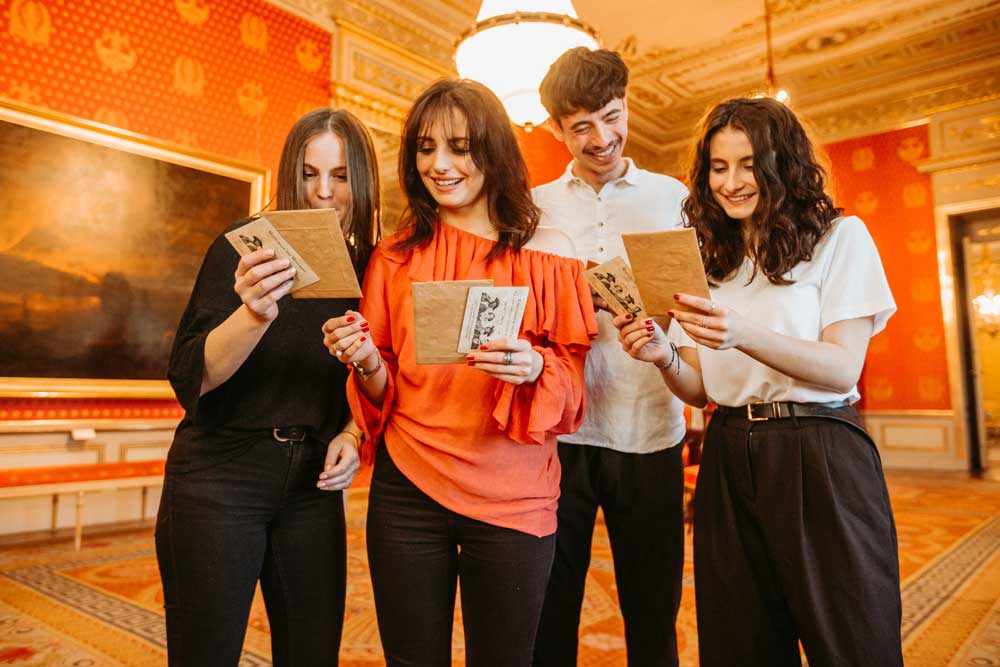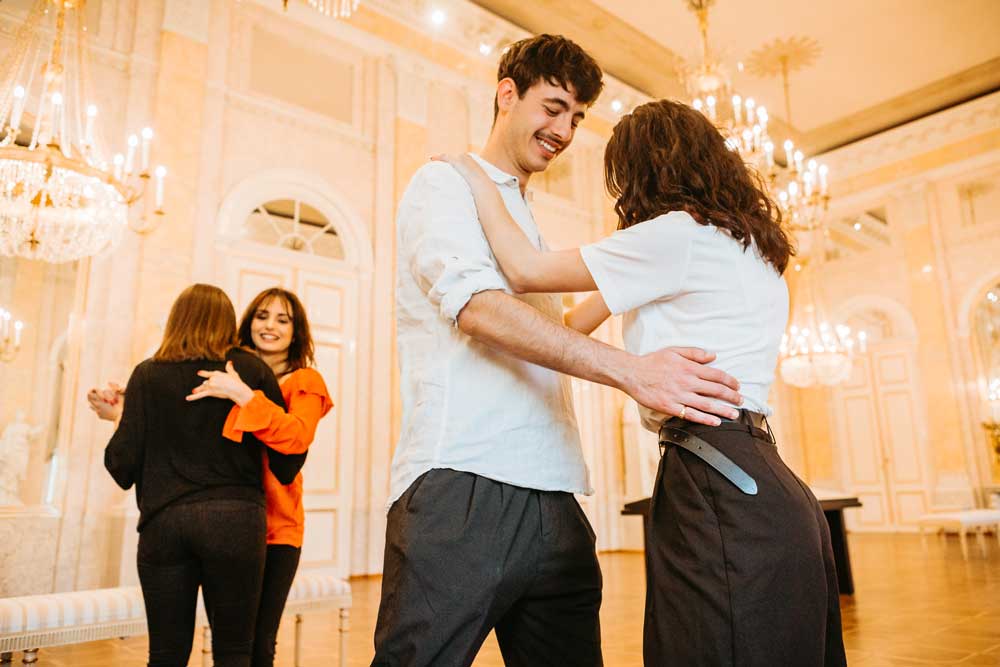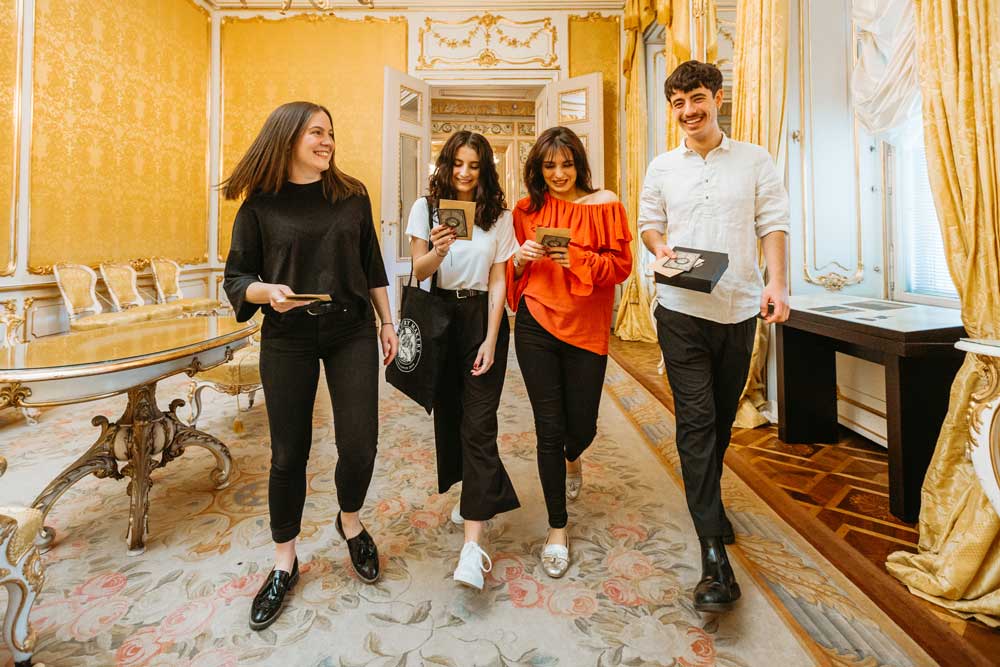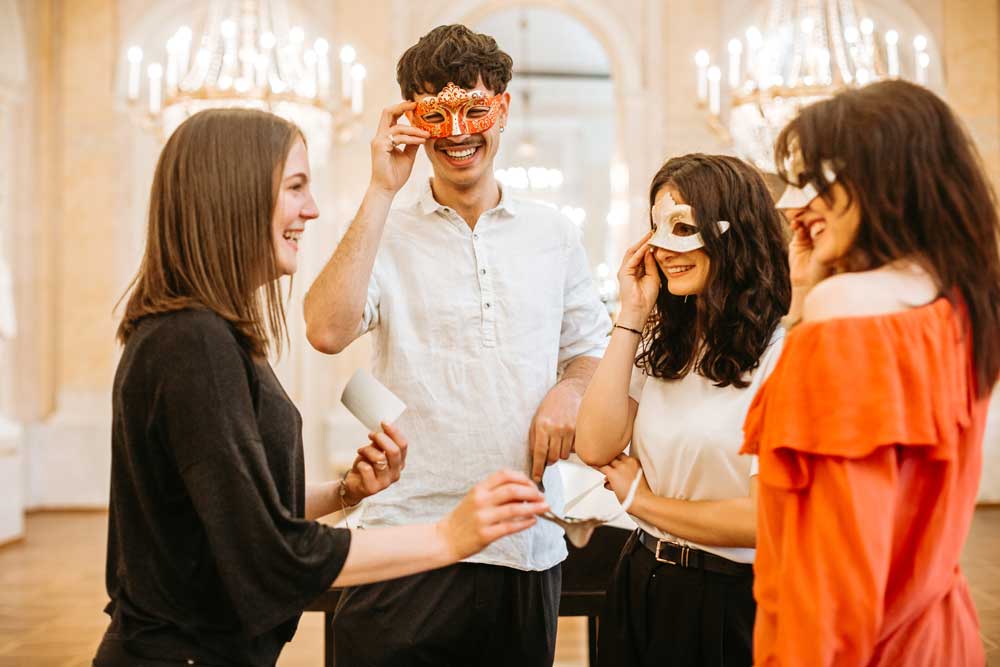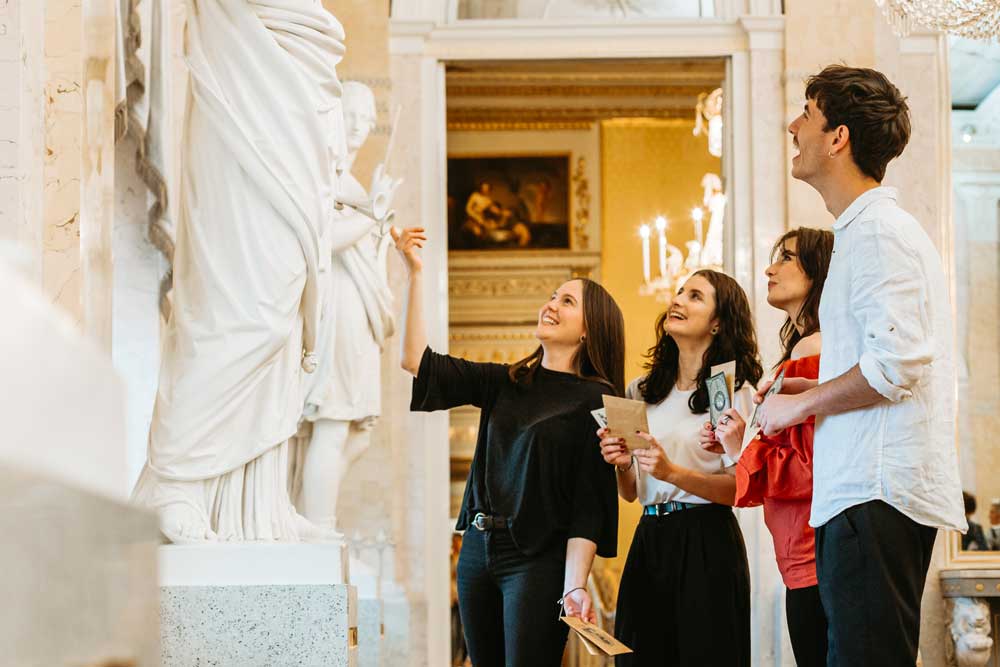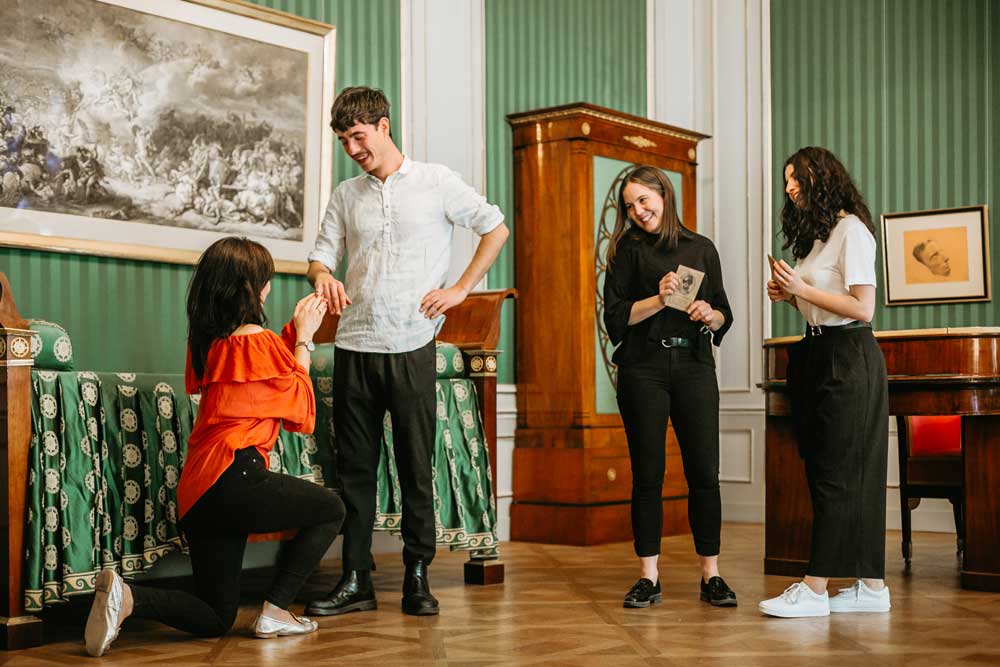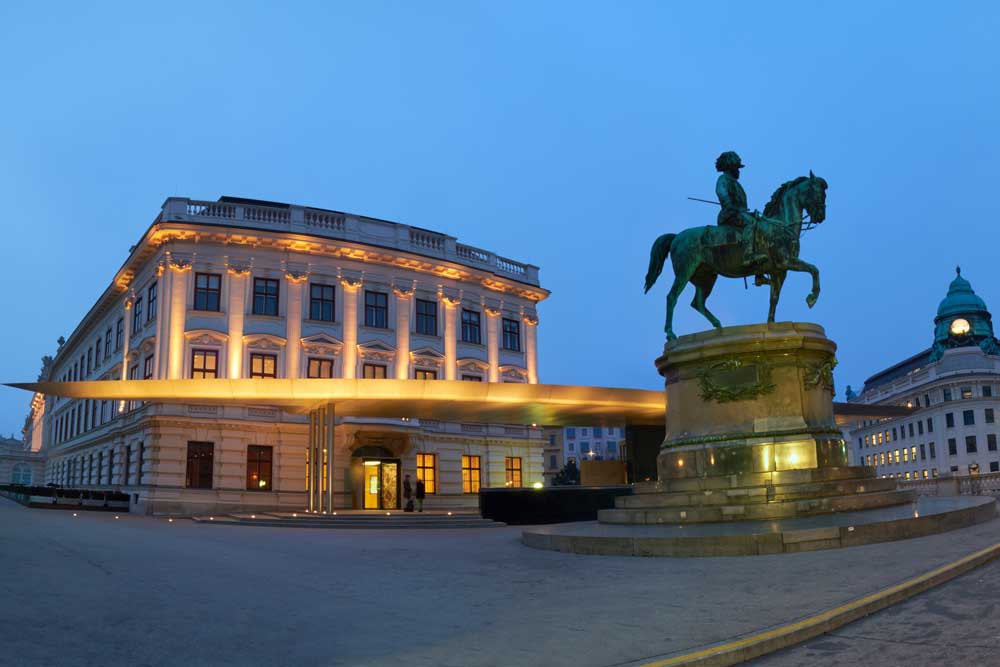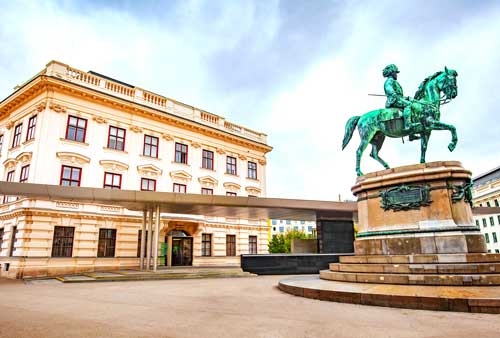 The Ball at Albertina™
Albertina
Albertinaplatz 1
1010 Wien
Austria
Frequently Asked Questions – The Mystery Hunt at Albertina